Booking Guide
In order to minimize the risks of COVID-19 transmission the facilities and access to the pool has been restricted for the summer of 2021.
Below are the step-by-step instructions to reserve your seven time periods per week.
Please take a moment to review the instructions.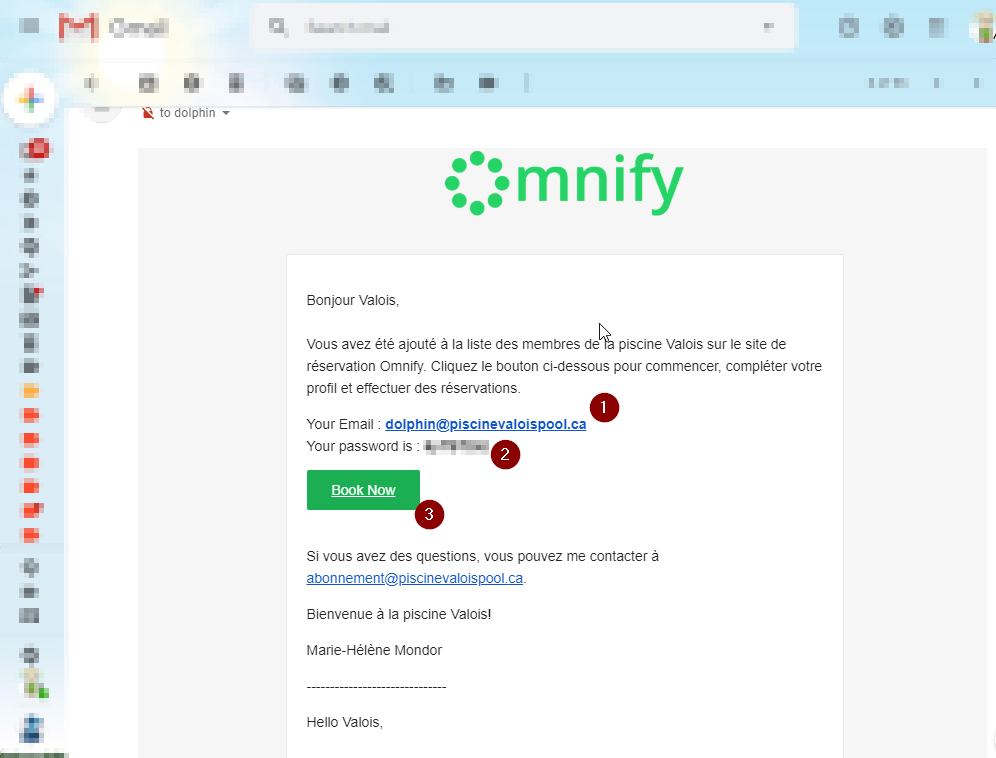 Email Invitation
1. Once your account is created you will receive an email containing your user name – which is just your email address.
2. The email will also contain your password – you can change this later from your Profile if you wish.
3. Click the Book Now button to open the booking system web site.
Log In
4. At the top-left click the LOG IN link (it's easiest to do this right away).
5. Enter your email address from the email you recieved (step 1).
6. Entery our password from the email you received (step 2).
7. Click the LOG IN button.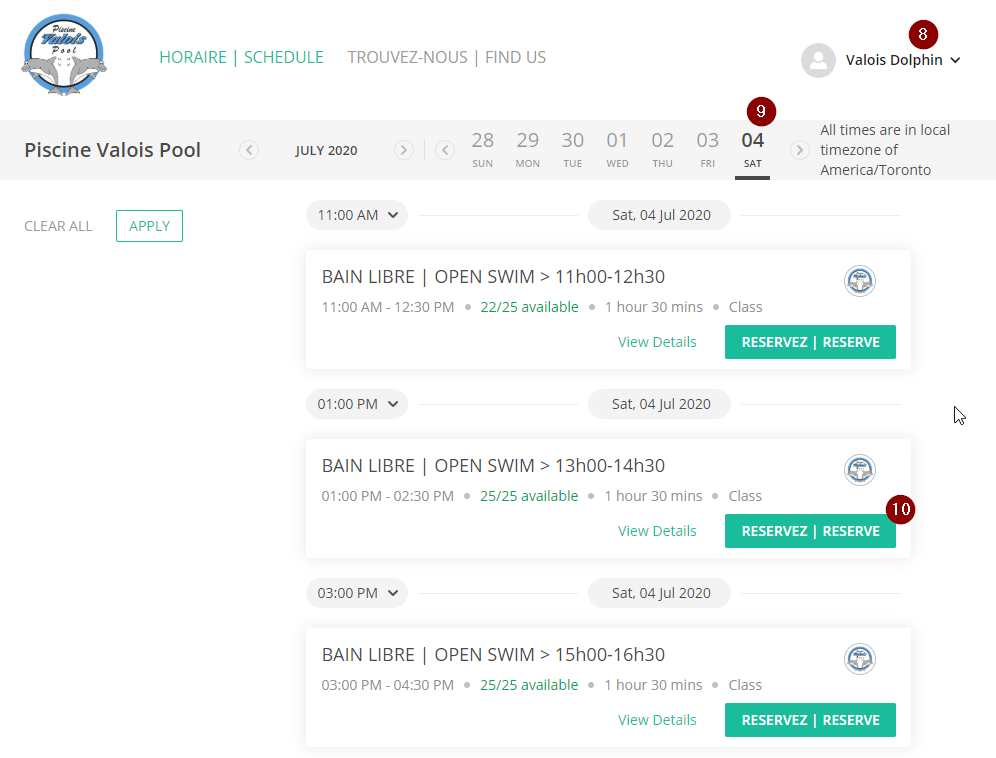 Choose the date and time
8. Confirm that you are actually logged in.
9. Choose the date you are booking for by clicking on it – you can scroll to upcoming weeks but you can only book 7 days in advance.
10. Choose the time you are booking for and click the RESERVEZ | RESERVE button.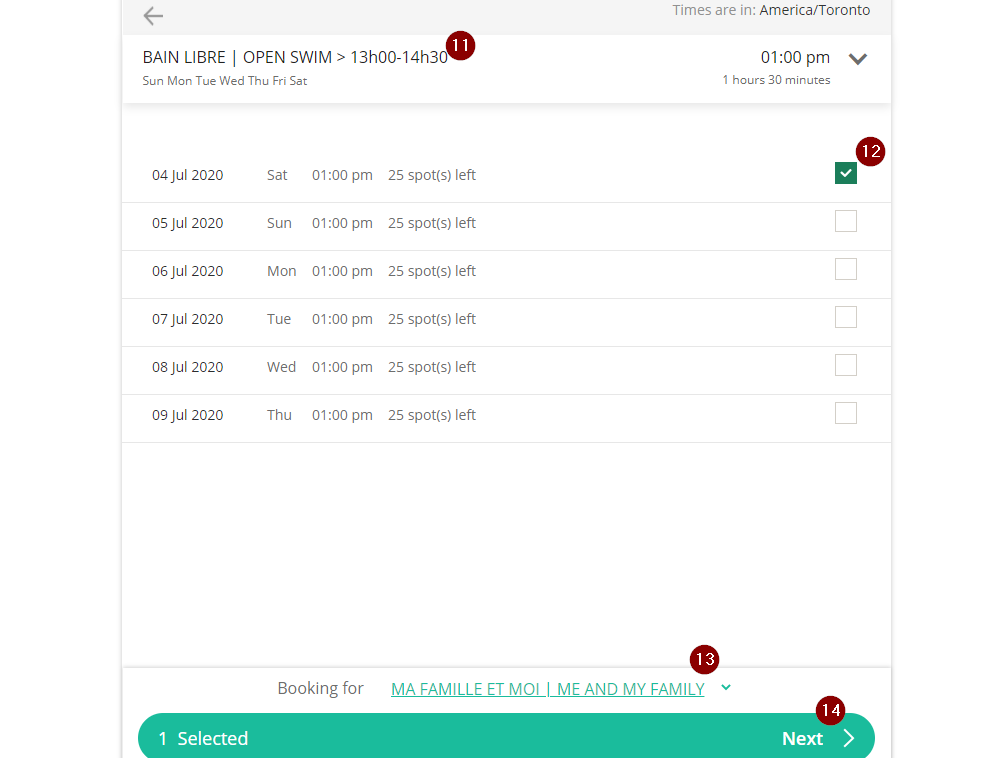 Confirm the date, time and person(s)
11. Confirm you have chosen the correct time.
12. Confirm you have chosen the correct date.
13. Confirm whether you are booking for yourself or your family (or members of your family other than yourself).
14. Click the Next button.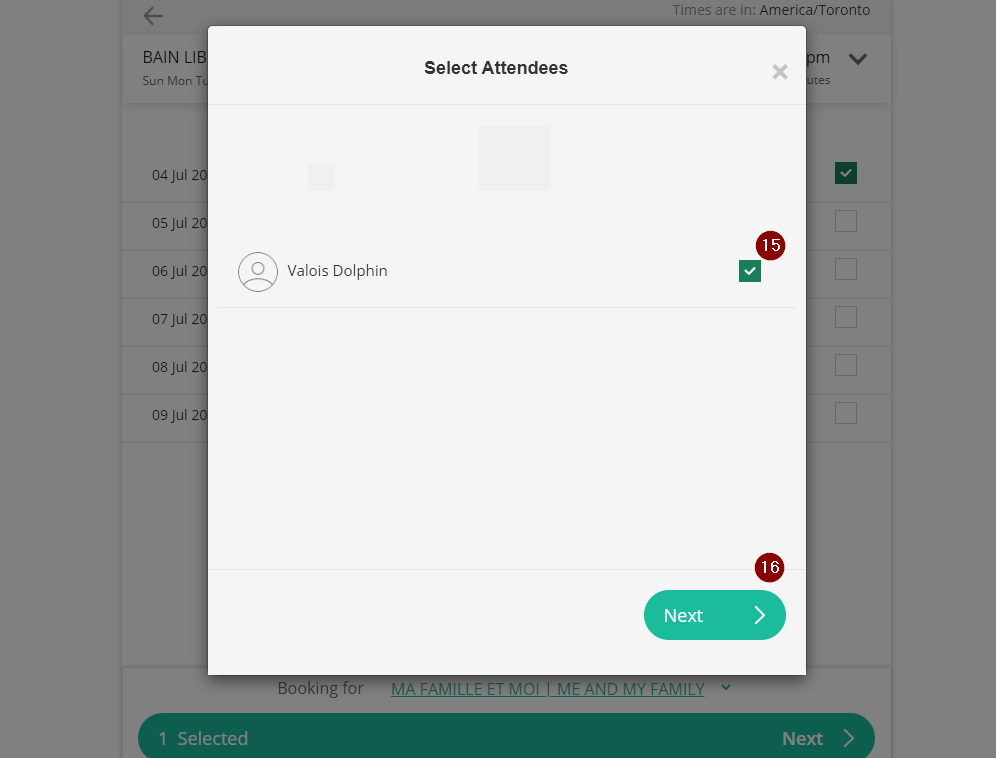 Booking for other members of your family
15. If you are booking for other members of your family you can choose which members by checking off their names here.
16. Click the Next button.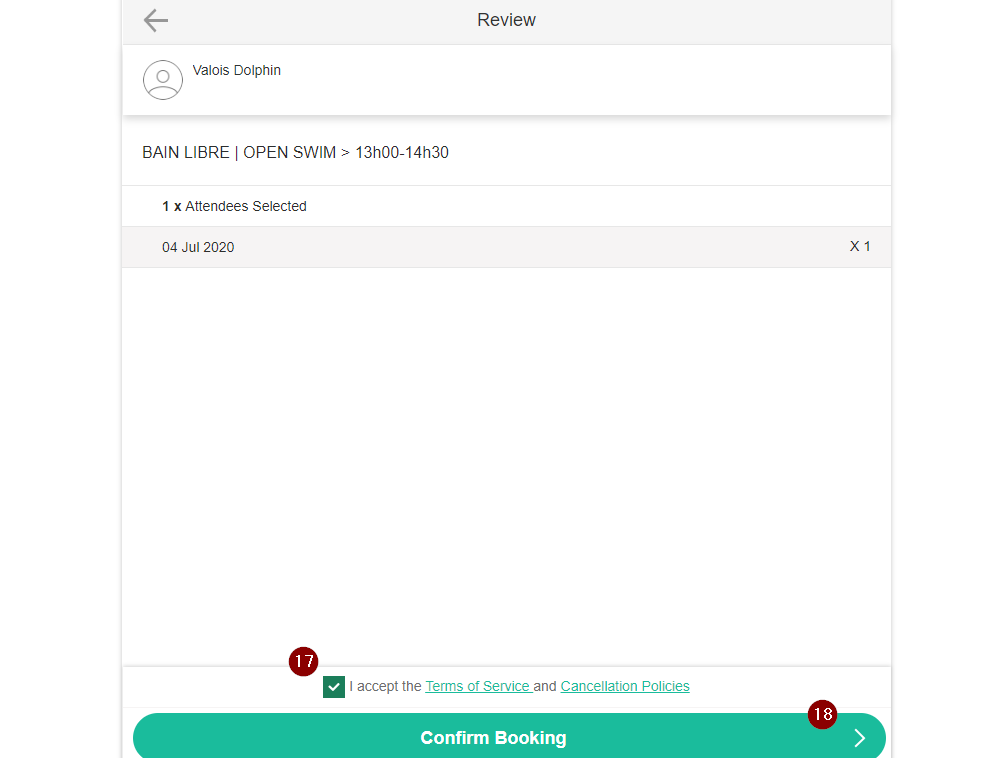 Accept the Terms of Service
17. Confirm that are accepting the Terms of Service and Cancellation Policy.
18. Click the Confirm Booking button.
Verify your booking
19. Double-check you booked the correct time (you can also add your booking to your preferred calendar by clicking the Add to Calendar button).
NOTE: you will also receive an email confirmation of your booking and a reminder shortly before your booked time.
20. Click the GO TO MY PROFILE button to see your bookings.
21. Click the Details button to see all the information about your booking.
22. This is the Date and Time of your booking. You can close this window by clicking the X at the top right.
To Cancel your Booking
23. To cancel the booking click the Cancel Booking button – this will allow some one else to book your spot if you are unavailable.
24. If you cancelled your booking this will confirm that you are no longer registered for this time slot
NOTE: you will also recieve an email confirmation of your cancellation.
The information on this page is taken from Valois and Viking